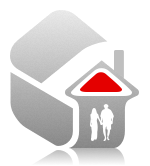 Affordable Housing
Some people look for homes that are comfortable and affordable too.

With the unpredictability of the real estate market, house rents usually tend to be on the high side for conservative purposes.

We offer affordable housing to those who seek it. We have numerous condominiums and town homes that are reasonably priced and affordable. For further information please send us an e-mail or give us a call.

Below you can see pictures of a couple of our homes that fall under this catagory.